Summer Nature Camp
—
Embark on a new adventure at Arboretum Summer Nature Camp!  Designed to provide children with exciting hands-on experiences, our summer camp features a different theme each week that is sure to inspire children from all walks of life. By integrating playful exploration of our gardens with nature-themed science and art activities, Arboretum Nature Camp unlocks entirely new avenues for children to learn and explore at their own pace while fostering meaningful relationships with peers. From science experiments and cooking adventures to cultural discoveries and insect explorations, Arboretum Nature Camp offers something for everyone. One of the most affordable camps in the area, Arboretum Nature Camp helps to foster a connection with nature through unforgettable, joyful experiences. Come explore with us! For more information, please contact Brooke Applegate at brooke.applegate@arboretum.org or (626) 821-5897.
AGES: 5-10 years old
COST PER WEEK: $400 members; $430 non-members
SCHEDULE: Monday through Friday, 9am-5pm
COHORTS: Our summer camp program consists of two different cohorts of 24 children. Friend groupings are not guaranteed.
*PLEASE NOTE OUR REFUND POLICY HAS CHANGED. PLEASE REVIEW THE UPDATED POLICY AT THE BOTTOM OF THIS PAGE BEFORE REGISTERING. Click HERE to review*
Interested in volunteering? Please complete the application below:
ARBORETUM SUMMER NATURE CAMP 2023 VOLUNTEER APPLICATION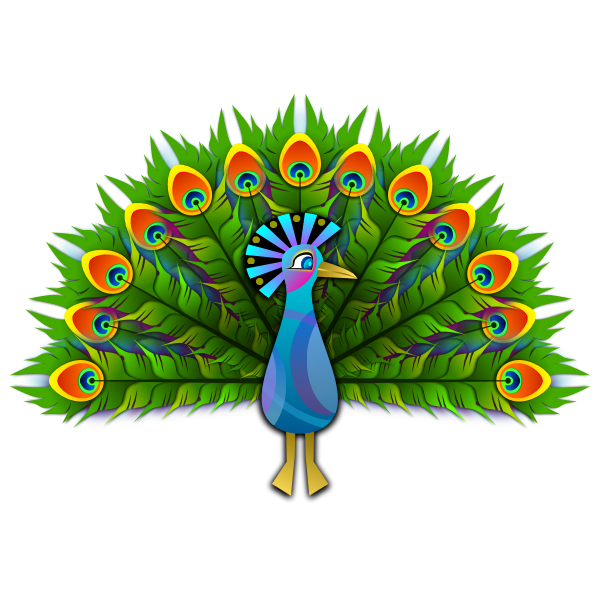 If the week you are interested in is sold out, please check the website from time to time, as we will open new spaces in the event of cancellations.
***
WEEKLY THEMES & DATES
Week 1- SEAS THE DAYCAMP:  June 5 – June 9 — SOLD OUT!
Amazing adventures lie just beneath the surface! –Of the ocean, that is. Each day of this camp will take us on an exciting journey through different parts of the sea where we will explore the science, botany, and zoology of this vast and important world.
***
Week 2- BUDDING ARTISTS:  June 12 – June 16 –SOLD OUT!
Let your inner artist bloom! With the beautiful gardens as our inspiration, we will create daily masterpieces using natural materials and explore different mediums of art. From pottery and paintings to animal fashion design and edible art, get ready to create!
***
Week 3- WEIRD & WILD:  June 19 – June 23 –SOLD OUT!
The natural world is full of wonder, but let's face it, it can get pretty strange! In this camp, we will uncover some of the weirder aspects of the wild world, from shapeshifting octopuses and zombie ants to carnivorous plants and mushrooms that can clean oil spills.
***
Week 4- THE MAGIC GARDEN:  June 26 – June 30 — SOLD OUT!
A magical world awaits! From fairytales and mythology to medicine and holidays, nature has inspired magical thinking throughout human history. While embarking on quests throughout the mystical gardens of the Arboretum, we will explore the folk beliefs and magical traditions sparked by nature across different cultures and develop our own nature wizard traditions as well!
                      ***
[NO CAMP JULY 3-7]
***
Week 5- GENTLE GIANTS:  July 10 – 14 — REGISTER HERE
A moose, an ostrich, and a brontosaurus walk into a camp… –And order a salad! What do these animals all have in common? They are large herbivores! In this camp, we will learn about gentle giants around the world and throughout history, and discover how they play an important role in biodiversity and homeostasis.
***
Week 6- SPY BUGS:  July 17 – 21 –SOLD OUT!
Our mission: To infiltrate the insect world of The Arboretum and collect intel. Using insect adaptations as our gadgets and gizmos, we will embark on a spy mission each day learn about the incredible ways in which insects sustain planet earth.
***
Week 7- GARDEN CHEFS:  July 24 – 28 –SOLD OUT!
Calling all little chefs! It's time to cook up a feast using the bounty of the earth. In this camp, we will create delicious culinary masterpieces while learning about fruits, vegetables, spices, and more earthen edibles! (*Includes a $40 materials fee)      
***
Week 8- MYSTERY SCIENCE CAMP 3,000:  July 31 – August 4 –SOLD OUT!
In the not-too-distant future, this summer A.D., …. campers will uncover the mysteries of planet earth! Each day we will open two different "mystery boxes" containing fascinating natural items, from biomimicry devices to living organisms, and discover the science and history behind them!
***
REFUND POLICY
OUR REFUND POLICY HAS CHANGED. PLEASE NOTE THE FOLLOWING BEFORE REGISTERING:
Arboretum Nature Camp is a highly popular program. Space is limited and demand tends to far exceed availability. We ask that families please not register unless they are confident they can commit to their chosen dates.
THE FOLLOWING PENALTY FEES APPLY TO ALL CANCELLATIONS WITHOUT EXCEPTION:
– All camp cancellations are subject to a $100 penalty fee per child per week regardless of when they are requested.
 – All camp cancellations must be requested no later than two weeks (14 days) in advance of the first day of the camp week start date in order to qualify for a partial refund. Partial refunds are registration fees minus the $100 penalty fee per child per week.
– Cancellations requested less than two weeks (14 days) in advance of the first day of the camp week start date will not qualify for a refund of any kind.
 – Your registration denotes your understanding of this policy.